The employee owned Cragg Vale based business, Craggs Energy is delighted to have won two awards at the most recent Calderdale Business Awards.
The company, known for its excellence in fuel distribution, has been honoured with the titles of Employer of the Year and Business of the Year, solidifying their position as a standout contributor to the local business landscape.
Matthew Crockett, Managing Director at Craggs Energy comments:
"We are honoured to have received both the award we were nominated for and the prestigious Business of the Year award. This recognition stands as a testament to the dedication and hard work of our entire team, of which I couldn't be prouder.
At Craggs Energy, we believe that our employees are our most valuable assets, and we are committed to empowering our workforce. This accolade reflects our ongoing dedication to fostering a supportive and thriving workplace. We place high value on our employees, customers, and the community we serve.
Not only this but winning the Business of the Year award highlights our commitment to excellence and innovation within our industry. Our sustained growth, relentless pursuit of quality, and dedication to customer satisfaction drive us to continuing to provide reliable and renewable fuel solutions for our Calderdale community for years to come."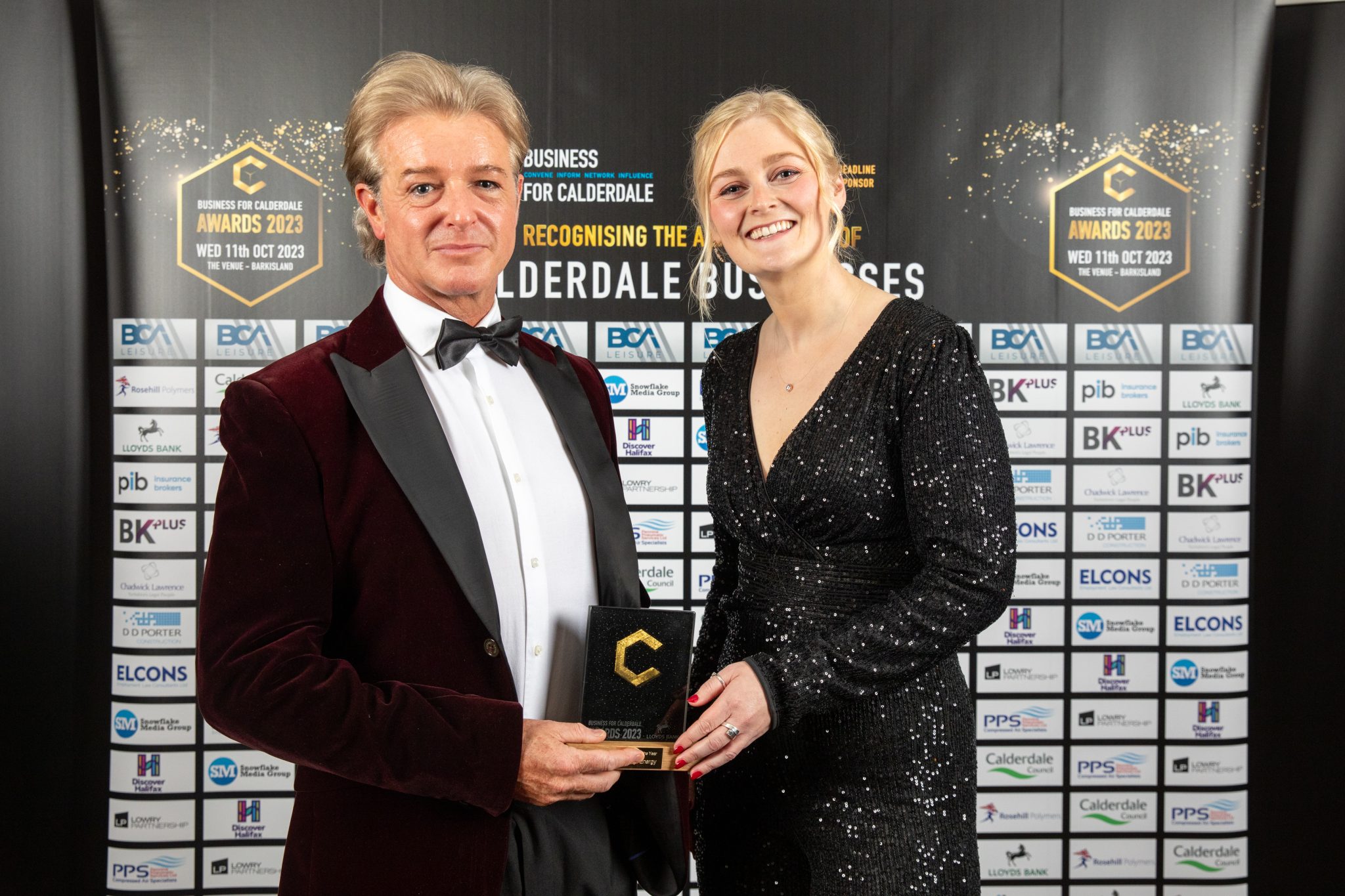 Emily Yates, Transport and Operations Planner said:
"We had a fantastic evening at the awards ceremony and we were blown away to be recognised for two awards. Over the past twelve months we have seen lots of improvements within the business including the introduction of a dog friendly office, revamped breakout areas, internal awards and recognition and more regular staff incentives including meals and team nights out.
I feel privileged to be working with such an amazing team and to be able to share in the growing success of our one hundred percent employee-owned business. The continued incentives and benefits that are introduced keep the team motivated and feeling valued. I'm excited to see what the future holds for us.''
Craggs Energy's impressive double victory at the Calderdale Business Awards 2023 is a testament to their enduring commitment to their colleagues, community, and industry. As they continue to grow and evolve, their presence in the energy sector remains influential and their dedication to excellence unwavering.
The Employer of the Year and Business of the Year titles are not just accolades but a testament to the values that define Craggs Energy as a pillar of the Calderdale business community.